Grillz, also known as gold teeth or gold grills, have become a popular accessory for men looking to add some bling to their style. These flashy dental decorations are typically made of gold or other precious metals and are worn over the teeth to create a customized and unique look. If you're interested in getting grillz for men, you're in luck! In this blog post, we'll explore the trend of grillz for men and introduce you to GotGrillz, a leading website where you can find high-quality grillz to help you show off your style.
What are Grillz for Men?
Grillz have a long history that dates to ancient cultures, but they gained mainstream popularity in the hip-hop and rap music scene in the 1980s and 1990s. Today, they are worn by celebrities, athletes, and fashion-forward individuals who want to make a statement with their style. Grillz are typically made from precious metals such as gold or sterling silver, and they can be adorned with diamonds other decorative elements. They come in various designs, including single tooth grillz, full mouth grillz, and custom grillz designs that are uniquely crafted to fit the wearer's teeth.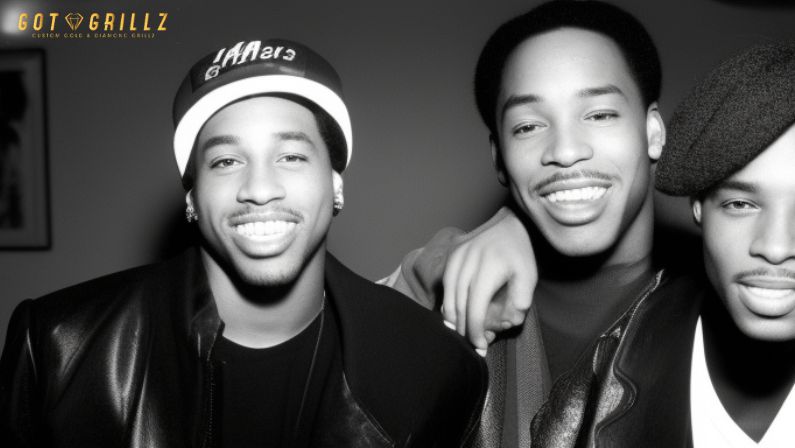 Why Are Men Wearing Grillz?
Grillz have become a symbol of wealth, status, and individuality. Men who wear grillz often do so as a form of self-expression, using their style and fashion choices to stand out from the crowd. Grillz allow men to add a touch of luxury and extravagance to their appearance, and they can be worn on special occasions, parties, or even as everyday accessories. Some men also wear grillz to pay homage to their favorite musicians, athletes, or cultural icons who have popularized the trend.
Introducing GotGrillz
If you're interested in getting your own set of grillz, GotGrillz is a website worth checking out. GotGrillz is a reputable online retailer that specializes in high-quality grillz for men. They offer a wide range of grillz options, including yellow gold grillz, custom diamond grillz, custom rose gold grillz, custom black grillz, and custom grillz designs. Their grillz are made from high-quality materials, such as solid 10K, 14K, or 18K gold grillz, and they are handcrafted by experienced jewelers to ensure a perfect fit.
What Sets GotGrillz Apart?
GotGrillz stands out from other online retailers for several reasons. First, they offer a wide variety of grillz designs to choose from, including classic gold grillz, diamond grillz, fangs grillz, and more. They also offer custom grillz, allowing you to create a one-of-a-kind design that reflects your personal style. Second, GotGrillz uses high-quality materials and craftsmanship to ensure that their grillz are durable, comfortable to wear, and designed to last. Third, they provide detailed instructions and support to help you with the fitting process, ensuring that your grillz fit securely and comfortably on your teeth.
How to Get Your Grillz from GotGrillz
Ordering grillz from GotGrillz is easy and convenient. Simply visit their website at https://www.gotgrillz.com/ and browse their collection of grillz designs. You can choose from our existing designs or submit a custom design request. Once you've made your selection, you can place your order online and provide the necessary information for your grillz fitting, such as your teeth impressions or dental mold. GotGrillz will then handcraft your grillz. Feel free to reach out to our teeth grillz experts at (832) 781-4528 or click on contact us. For more updates, keep following GotGrillz on Facebook and Instagram.