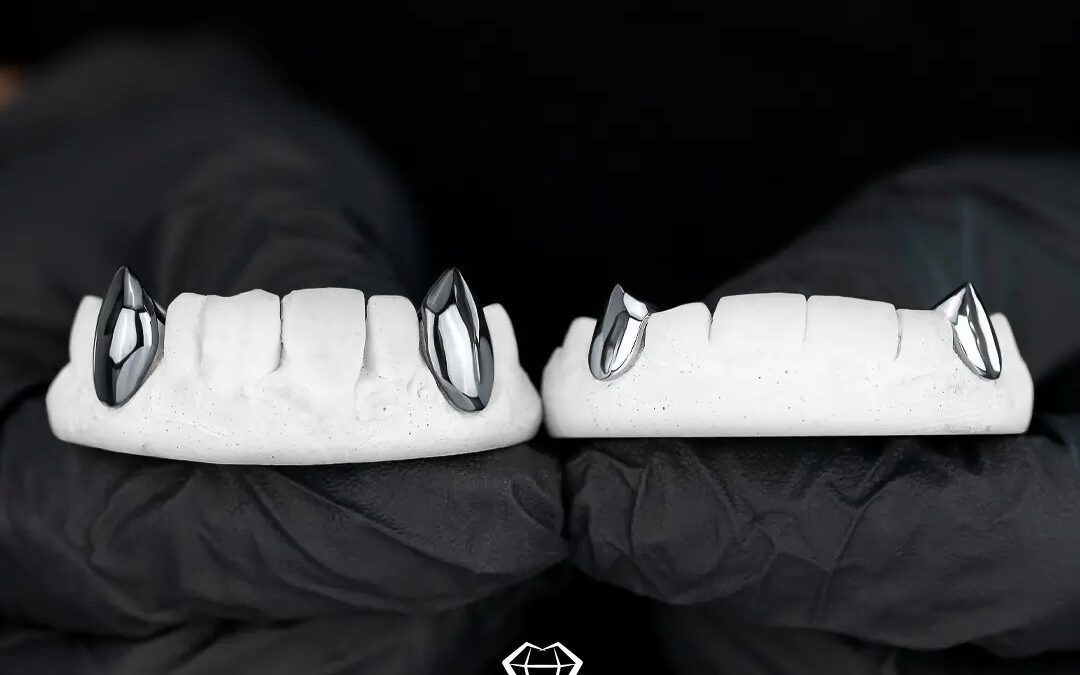 Custom Shark Tooth Grillz in Houston are indeed the coolest thing you can wear to stand out from the crowd. Nowadays, there are so many varieties of teeth grillz available in the market in terms of styles, shapes, colors, designs, and metals. If you are looking for the amazing shark teeth grillz then you are indeed at the right place. At GotGrillz, our highly experienced and skilled professionals can craft beautiful and stunning shark tooth grillz for you. 
Shark teeth grillz have been around for a while and they are popular around hip-hoppers with good taste. There are many rappers that wear these shark grillz and some of them even use it as a part of their name. Some famous rappers who wear shark tooth grillz are Lil Wayne, 2 Chainz, Kanye West, and Drake. In recent years, rappers like Kanye West and Drake have been seen sporting shark tooth grillz. Shark grillz are indeed a dental ornament one must try! Well, teeth grillz have been popular for many decades and shark teeth grillz was first popularized by hip-hop artist Lil Wayne, a well-known American rapper.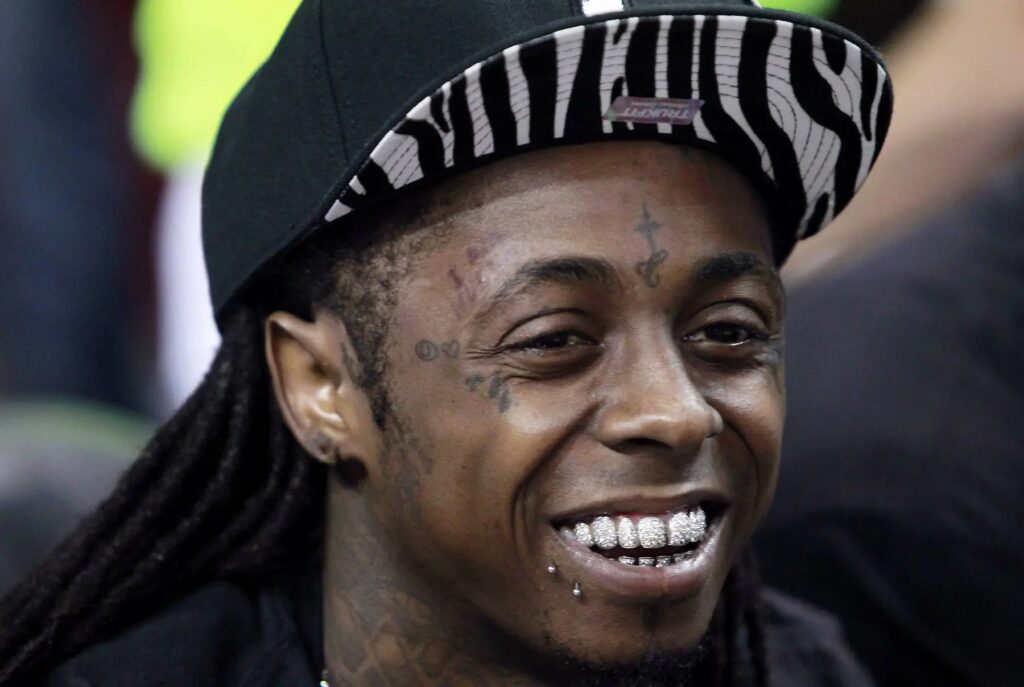 Image source – https://bet.us/3qeOoMr
Shark Tooth Grillz and How Do They Look?
Whether you are looking for something shiny and cool to wear on a special day or if you want to nail down any occasion by wearing something charming and unique, Shark Teeth Grillz can be the perfect dental jewelry for you. Shark tooth grillz can be made out of metal, acrylic, or porcelain, depending on the metal you choose. They are worn on the upper teeth, lower teeth, or both and they can be customized to fit the patient's teeth by bending them.
Shark Grillz are usually made with metal or acrylic which has been shaped and cut to fit the patient's teeth enamel and structure. Porcelain grillz are also available for people who want a more natural look. When talking about shark tooth grillz, our professionals can make teeth grillz similar to the teeth of sharks.
Although there are a lot of options available when it comes to custom designing of shark tooth grillz, gold shark teeth grillz and diamond shark teeth grillz are the most common ones people choose. Diamond shark grillz are definitely the perfect match for users who want their teeth to glitter while smiling. But if you want to flaunt your beautiful grin with a shine then gold shark teeth grillz can be the right choice for you. Have more questions about which kind of shark grillz to buy? Get in touch with our professionals.
How to Find the Perfect Shark Teeth Grillz for Your Style?
Many people are not sure about how to choose the right or perfect teeth grillz. If you are one of them, then you do not have to worry about it as our professionals will be more than happy to help you out. It is sure that our teeth grillz manufacturers will ensure to ask about which design you love and how you would like to get teeth grillz. According to your precise instructions, our experts will craft magnificent and astonishing shark teeth grillz for you. Hence, you will get the exact teeth grillz design that you love.
The shark tooth grillz is a popular trend that is sweeping the nation currently at its pace. We believe that they are a great way to show off your style, preference, and personality. Although you may find it hard to select the perfect pair, going through our exclusive collection of gold and diamond shark teeth grillz will be beneficial for you.
When talking about teeth grillz, there are many different styles available, so it is important to know what you want before you start shopping. There are teeth that have been cut down into a point, which is perfect for people who want something more subtle or who have smaller teeth. People who have short teeth will find the iced out teeth grillz or bottom teeth grillz as an appropriate choice. While sometimes a need arises for the teeth to have been cut in half, which would be best for customers who want their grillz to stand out more. The best way to find the perfect grillz for you is by looking at the different styles available and choosing one that suits you best.
A teeth grillz manufacturer in Houston that crafts amazing Shark tooth grillz are somewhat hard to find even though there are many grillz manufacturers available in the market. At GotGrillz, we have a wide range of teeth grillz styles and designs. That's why you will find teeth grillz that suits your style and preferences. Some people prefer to go for gold shark tooth grillz in Houston, while others prefer diamond shark teeth grillz.
Where to Buy the Best Quality Custom Shark Fronts Online?
It's easy, GotGrillz is the answer. Being one of the leading teeth grillz online shops in Texas, GotGrillz can offer a premium range of collections for teeth grillz including Gold and Diamond Shark Teeth Grillz. Whether you need our expert professionals to build excellent shark tooth grillz or if you need us to craft custom gold and diamond grillz, we will make sure to craft them as soon as possible for you. We know how eagerly you are waiting to wear and flaunt the shark tooth grillz in Houston. Order your first teeth grillz now. Get in touch with us at (832)-781-4528 or Contact Us. Get the latest updates on our social media handles Facebook and Instagram.